We want everyone to have access to current and accurate health information about their animals. While the internet is a vast source, the information can be incorrect. This page is for Veterinary Reviewed information. If you have any questions or a subject you would like more information on, please send us an inquiry below. We also have a ton of information on our blog, which is updated very frequently.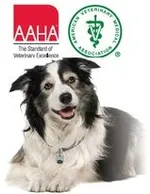 AAHA Preventative Healthcare Guidelines (Canine)


AAHA Preventative Healthcare Guidelines (Feline)
The indoor pet initiative is a site dedicated to keeping our pets (especially indoor cats) healthy and happy. This site is a great resource for things such as environmental enrichment (keeping our pets busy!). Click to learn more. Find out all about heart worm disease
by clicking on the logo.

Ever wonder why we recommend year-round heart worm preventative? And parasite screenings for indoor kitty cats? This website has all the dirt on the creepy crawlies, including the prevalence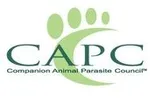 (number of cases reported) in
your exact area based on zip code. Click on the logo to learn more - and check back often! This website updates monthly.

Your pet is a member of the family and should be protected. Insurance is a good idea to have for every pet. Just like on t
he human medical side, there are a lot of options. Try checking out this neutral website - it has a full comparison of all companies and links to all their websites. It also has customer reviews and actual claims that are updated daily. Click on the picture to learn more.


Is my indoor cat at risk? Do cats even get heart worm? (Yes, and yes) How many cats in your area have tested positive?

If there's one thing you should never "Google," it's nutrition - both for yourself and your pet.
There is just a lot of information out there, and much of it is not accurate and some of it may even be dangerous. This is a trusted veterinary site with a wealth of information you can rely on. Click on the picture to learn more.



Please click on the photo to learn more about your pet's dental health
Find out more about common pet poisons. This website
also has an option to look up potential toxins and give you an idea of what to look for and what to do if you think your pet got into something.