Over the last month we have performed several less than common surgical procedures, including 3 amputations.  I thought I would take some time to write a little bit about this procedure for this blog post.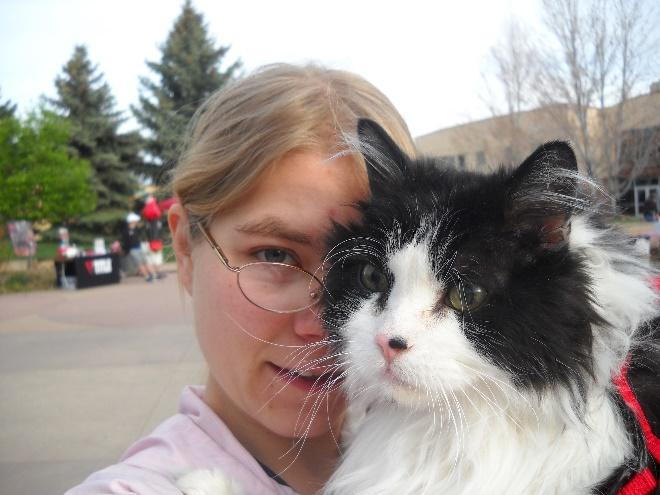 This is Sobe – he was one of our clinic cats for many, many years.  Sobe was born with a malformed hind leg.  Because it didn't function right, it was prone to injury, so the best option for Sobe was amputation.  This is one of many reasons to amputate.  Other common reasons are cancers – including bone cancer. 
Very deep infection can be another reason to amputate – this poor pup had a very badly infected toe, which we ultimately ended up taking off.
Animals do remarkably well after amputation.  It all depends on what area we need to take (tails & toes are very easy adjustments) and how they are before and after surgery.  Animals that are already not using the limb (like Sobe, for example) adjust much faster.
Amputation can be a very scary thought for our pets.  We worry not just about the animals' adjustment phase but our own.  I cannot say enough good things about the website: Tri-Pawds.  Although this website focuses mostly on amputations from bone cancer, the content is still amazing and useful in any situation.  This is a community-based support group for amputee-animals and their families.  It includes information about what to expect, the procedure itself, and support for your family.  There is even a shop for items like Help-em-ups (harnesses with handles).  .
Amputation is often an unexpected and sudden procedure to be performed.  Cost is always a consideration in your pet's care.  Consider pet insurance – which can help make emergencies and large procedures less stressful.  Many companies cover majority of the expenses and some even cover long-term physical therapy.  Find out what insurance is right for you by comparing them at:  petinsurancereview.com